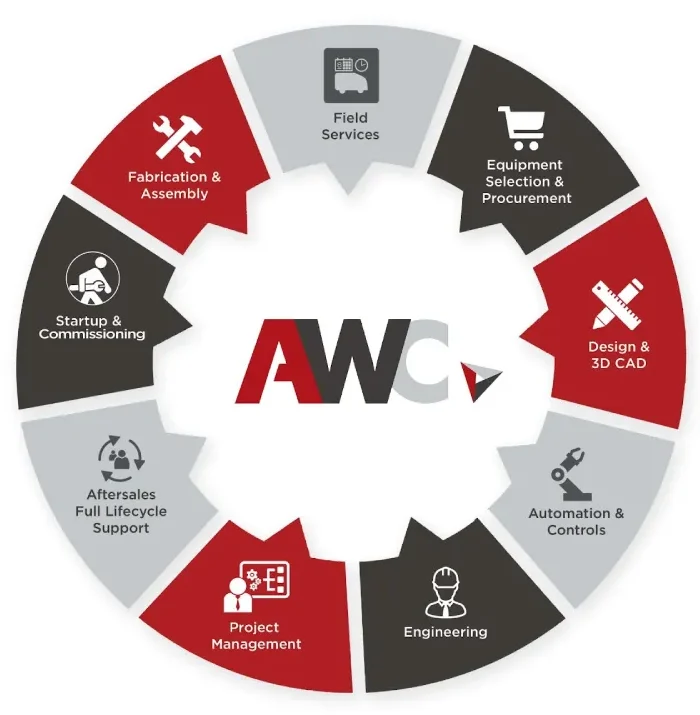 AWC's integrated approach reduces risk, reduces complexity, reduces timelines and reduces costs
AWC offers customers a complete list of vertically integrated in-house services to deliver water and wastewater treatment systems across a broad range of technologies and project execution models.
In addition to delivering complete treatment systems, AWC also offers a wide variety of in-house services including engineering and design, fabrication and machining, and automation and controls. Our comprehensive internal resources include an in-house electrical panel shop, a multidisciplinary engineering team and a project management team, supported by a full field service support team for all our products.
Our integrated approach is applied to all projects regardless of the execution model – from packaged plants to design build projects.